Through New York Summit 2020 -- this year transformed into a series of virtual sessions -- Danske Bank sheds light on the crucial future of American politics and geopolitics in the wake of the US presidential election as well as the state of global business and the economy during the COVID-19 pandemic.
Watch a short recap
f8a769bc-00090258-02a8e1dc

Key takeaways from Haley
There is nothing wrong with America First. Every country takes care of their own first – whether it's the UK first, Russia first, China first, Australia first … you have to take care of your country before you can take care of other countries.
When we say America First, that just means updating trade deals, which we need to be able to do for the American people, that means making sure we are watching out for national security, which every other country in the world is doing.
Donald Trump was a president that really got things done. You may not have liked how he got things done but he got things done, and I think that is why we see the election being as close as it is.
Every country has faced having a leader whose style is not as normal as usual … but at the end of the day I think people end up voting on the results.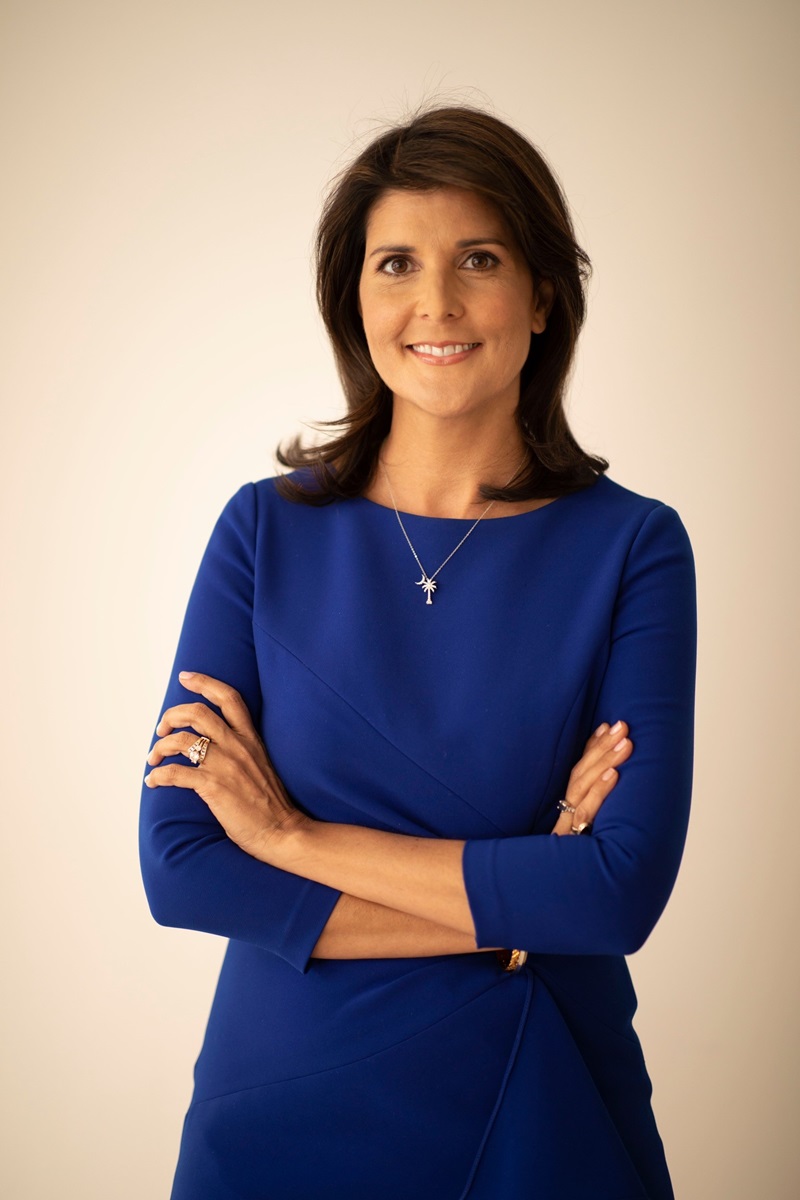 About Haley
Nikki Haley was born in Bamberg, South Carolina, to Indian immigrant parents. After graduating from Clemson University, Haley worked in accounting and later rejoined her family's business. She made the transition into politics and ran for office when she saw how hard it was for them to make a dollar, and how easy it was for the government to take it away.
After serving as Representative of South Carolina's District 87, she became the first minority, and first woman, to serve as Governor of South Carolina.
As UN Ambassador, Haley championed human rights. She focuses all of her efforts, regardless of the endeavour, on making an impact for good. "When you see something wrong," Ambassador Haley says, "keep pushing to make it right and keep speaking up."
New York Summit - what you need to know
A recurring annual event for Danske Bank's corporate and institutional clients about investments, economy, politics and geopolitics.
Featuring some of the world's most prominent thinkers, analysts and strategists.
Usually the event takes place in New York. Due to the global Covid-19 pandemic, it was decided to transform this year's event into a series of virtual sessions.