It costs money to earn money and everything from financing daily operations to seizing growth opportunities can be challenging if capital is tied up in outstanding payments. Factoring is a solution that addresses this challenge by improving your cash flow through faster payments and it may also increase shareholder value by streamlining your balance sheet1.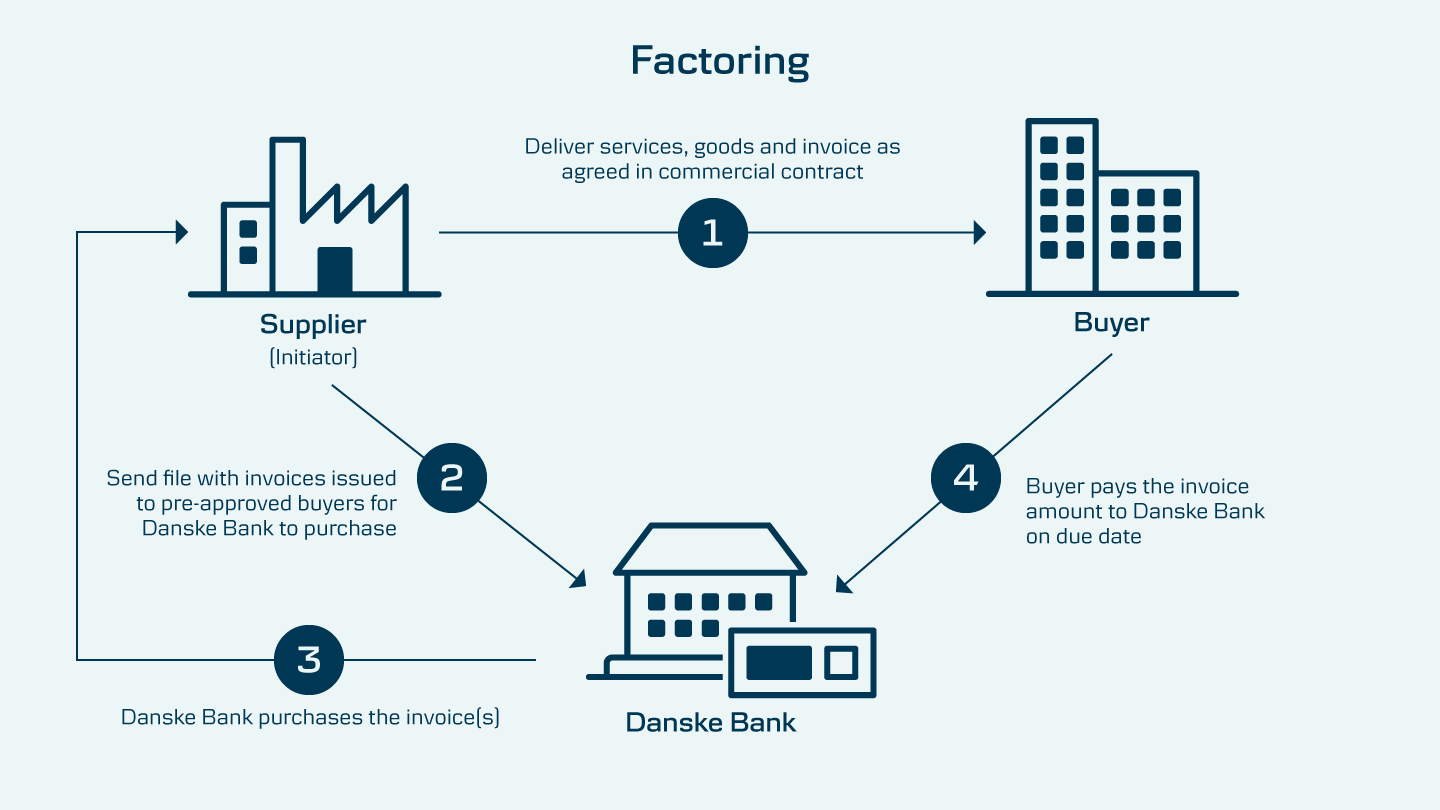 This is how it works

Factoring is a financial solution offered by Danske Bank, where you sell invoices to selected byers to Danske Bank. Danske Bank is discounting your invoices to 100% of the face value on a non-recourse basis. Pricing is fully transparent, as it is based on the financing period from the date of discounting to the due date of each invoice.

By selling your invoices to Danske Bank you can optimize your balance sheet and improve your working capital1. In addition to improved financials, you also save time on daily administration in terms of monitoring and managing payments, collecting debt and reconciliation of invoices.

1Your accounting treatment of a Danske Bank Factoring solution should be approved by your advisors and Danske Bank cannot be held responsible for your accounting treatment.

Are you interested in learning more about our Factoring solution?

Please reach out to your Relationship Manager