Put your working capital to work
Optimising your working capital can help you reach your strategic goals
and ambitions.


Working capital optimization can deliver real value, including a streamlined balance sheet, improved key financial figures, increased shareholder value and a more stable and financially secure value chain. By freeing up capital, you get the flexibility to finance daily business operations, invest in your next growth opportunity, or fund shareholder remuneration. An analysis of your working capital position gives you a better understanding of your company's financial situation and helps you base strategic decisions on business insights.
4af315ef-00090258-6cde44d2
Looking to unlock your potential?


What steps are you taking to streamline your balance sheet and improve shareholder value?



How are you working to secure a financially stable value chain?



How are you funding your next growth opportunity?



What would it mean to your business if you could base strategic decisions on insights to an even greater extent?
Working capital management in short

Strategic working capital management is increasingly entering the agenda of many corporates who seek to improve operations, secure capital efficiency, and maintain prudent risk management.
A company's net working capital can be optimized through efficient management of inventories, receivables and payables, and a strong focus on working capital can provide additional source of funding through release of internal cash flow.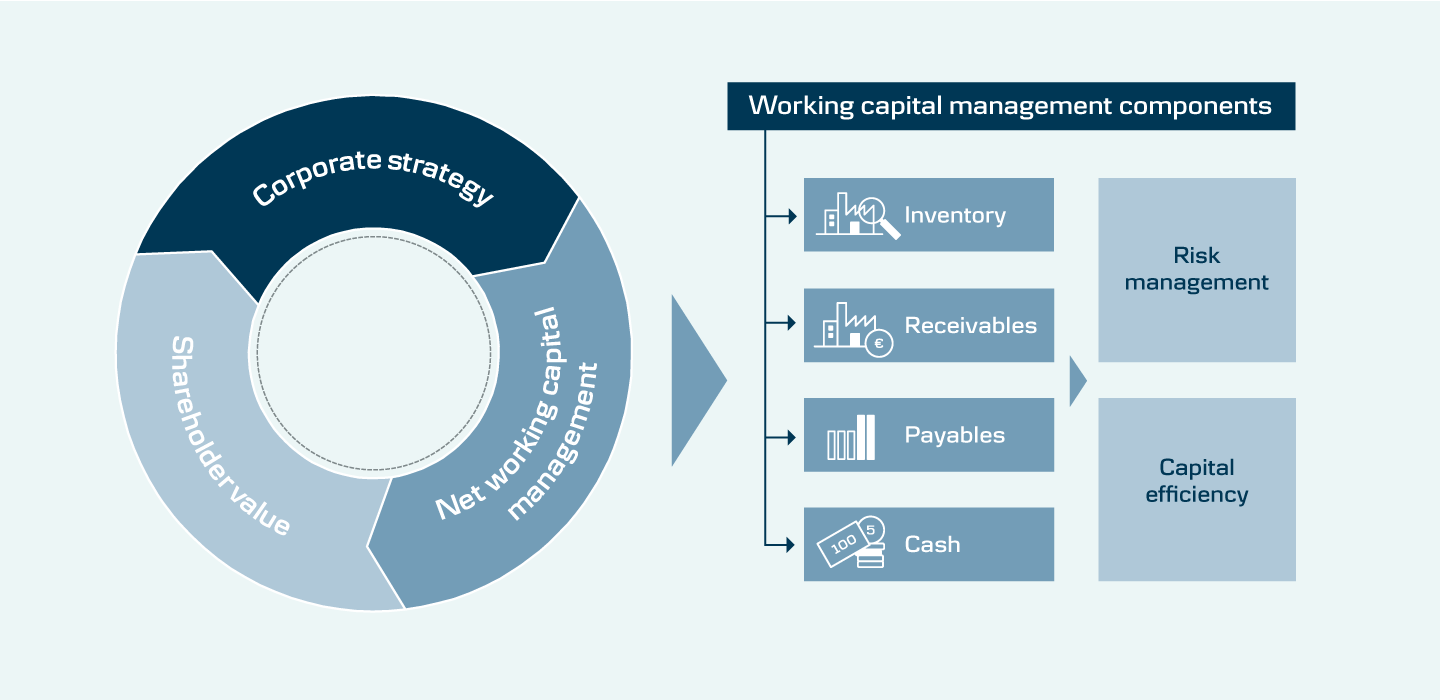 We can get your working capital journey off the ground

Our specialists have deep knowledge of working capital management across sectors and industries. Through our tailored analysis and proven advisory model, we offer you: