For many companies, the payment terms resulting from commercial negotiations will have a significant impact on the cash flow and possibly the stability of the supply chain. Balancing the conflicting interests of buyer and supplier is a challenge, as both parties are faced with potential trade-offs between profitability effects and invested capital in their respective working capital management.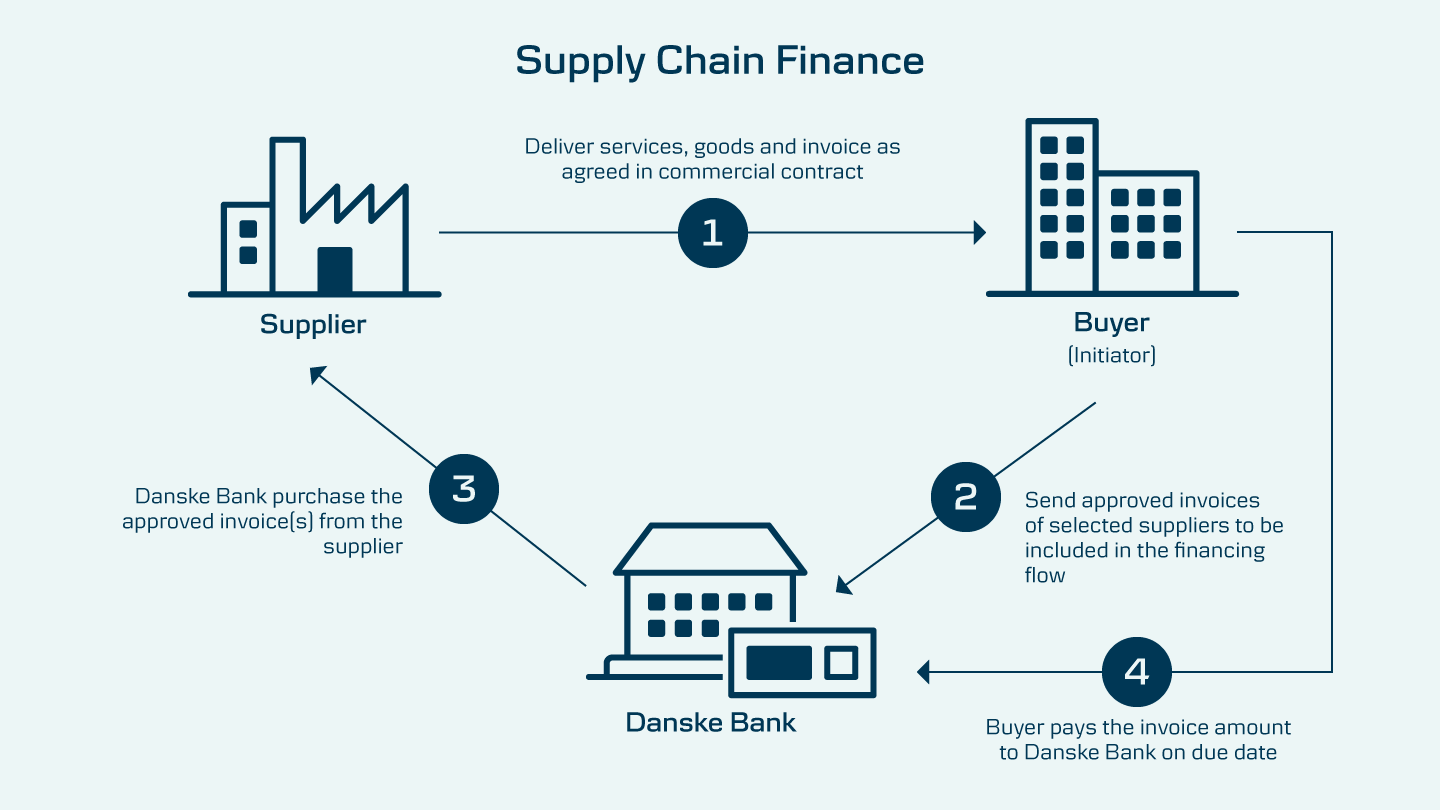 This is how it works
Supply Chain Finance is a financial solution offered by Danske Bank, which allows you as our customer to offer a selection of your suppliers faster payments by selling the receivables to Danske Bank. The solution can be applied independent of whether you consider to extend payment terms or not. As the financing rate is based on your credit worthiness, the offering would be particularly attractive to suppliers who currently have a higher funding cost but also the ones working actively to streamline their balance sheet1 and improve cash flow.

With the prospect of improved working capital ratios and positive balance sheet effects1 for both parties in addition to smoother commercial negotiations, Supply Chain Finance may lead to stronger trading relationships and a healthier supply chain.
1Accounting treatment must be approved by your accountant.
Are you interested in learning more about our Supply Chain Finance solution?

Please reach out to your Relationship Manager
To be setup in our Supply Chain Finance program as a supplier Click here
To upload supporting documents(after the form is filled) Click here