Cheføkonom Las Olsen gør løbende status på økonomien under coronakrisen.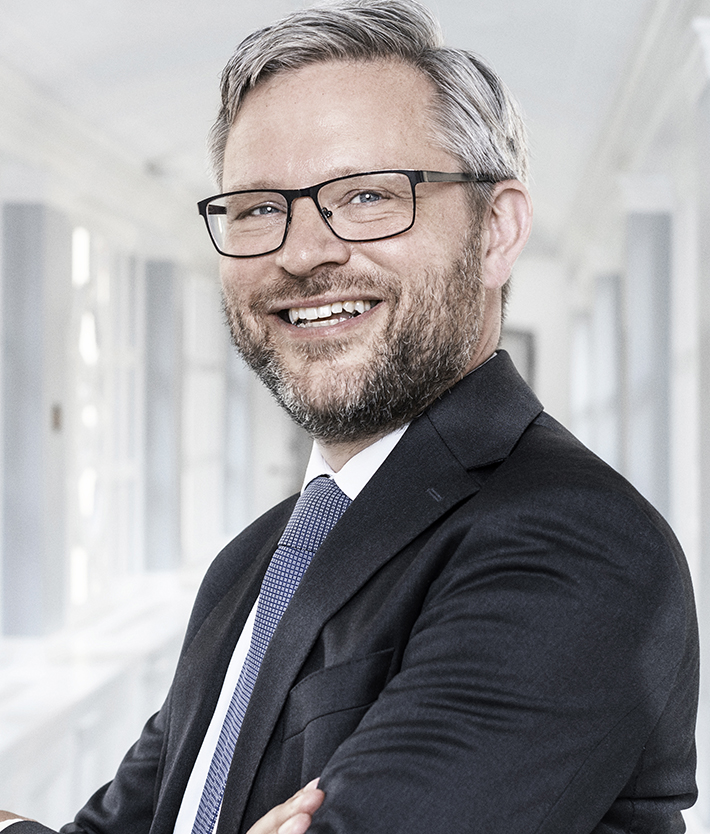 De sidste par uger har budt på en del gode nyheder, når det gælder økonomien. Vigtigst i det store billede, så steg lønmodtagerbeskæftigelsen i USA med 2,5 millioner personer i maj. Det var en gedigen overraskelse, fordi andre tal havde vist en fortsat stor stigning i dagpengemodtagere gennem måneden, men det kan dække over, at der er sket ændringer i dagpengesystemet. Det er jobtallet, der siger noget om, hvordan det faktisk går i økonomien, og her er det altså meget positivt, at verdens største økonomi allerede i maj var i tilstrækkelig bedring til at skabe et betydeligt antal nye job. Der er også andre indikatorer på, at opsvinget i USA er ganske kraftigt i takt med genåbningen, selv om det nyhedsmæssigt står noget i skyggen af den politiske uro.
I Danmark er vi også blevet positivt overraskede. Industriproduktionen faldt 4,5 procent i april, og det er et langt mindre fald, end man kunne have frygtet - i Sverige faldt den for eksempel 17 procent, og i Tyskland 18 procent. Det hænger sammen med, at eksporten af varer "kun" faldt med 5,8 procent i april, igen meget bedre end frygtet.
Apriltallene tyder på, at bunden af krisen var noget mindre dyb end i prognoserne. Andre tal tegner et relativt positivt billede af opsvinget siden da. De daglige tal for danskerens forbrug er lidt svære at tolke lige nu, fordi de mange fridage skaber støj i data, men det ser ud til, at forbruget via kort og MobilePay er stort set tilbage til normalen - efter at have været reduceret med cirka 20 procent. Der kom ikke som frygtet en stigning i arbejdsløsheden omkring 1. juni, tværtimod var sidste uge den første med et klart fald i ledigheden. Når det gælder eksporten, så bliver tolddata ved med at vise, at salget til lande uden for EU og Storbritannien er stort set normalt.
Det går altså bedre, men bedre er ikke det samme som godt. Jobvæksten i USA kom efter en tilbagegang på knap 21 millioner i april, så der er meget langt til en normalisering. Den danske industriproduktion og eksport nyder godt af vores store produktion af medicin og fødevarer, men der var stor tilbagegang på andre områder, og det ser ikke ud til at være slut endnu. Hvor det måske er gået bedre end ventet i Danmark, så er det gået meget dårligt andre steder i Europa, og det kan meget vel ramme os i anden omgang. Arbejdsløsheden kommer formentlig til at tage et nyt hop opad, når virksomhederne forlader lønkompensationsordningen.
I næste uge kommer både vi, Nationalbanken og de økonomiske vismænd med nye prognoser for dansk økonomi. De vil være farvet af problemerne i global økonomi, hvor vi nok har et mere positivt syn - blandt andet baseret på den seneste udvikling i USA - end de internationale organisationer som IMF og OECD, som de andre prognoser læner sig op ad. Der vil under alle omstændigheder være tale om prognoser, der maler et billede af et elendigt 2020. Men det vil altså i høj grad være et spørgsmål om, at det har gået dårligt.
Læs den oprindelige artikel på Danske Bank Researchs hjemmeside.