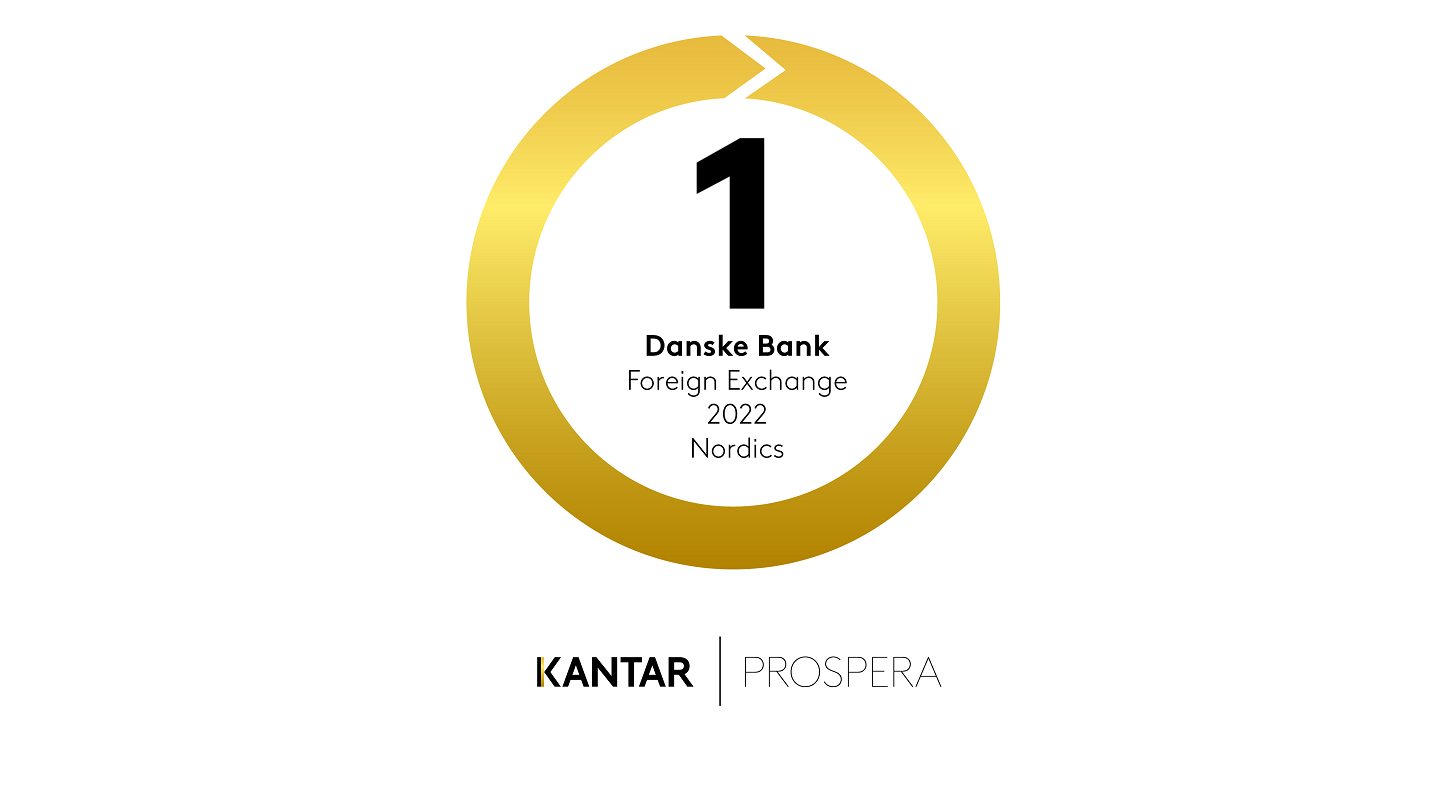 Global Head FX trading & Treasury Sales, Lass Højlund, is delighted about the favourable position and comments that as several macro and politically driven themes have impacted the FX market this year, 2022 in many ways stands out:

'Inflation has been a key topic of the first half of this year, and financial markets volatility has been high. Early last year we saw this coming, so we have prepared customers for the difficult FX markets of this year.´

As a leading Nordic FX provider, we help customers with advice on how to position, based on insights from research, sales and trading Lass Højlund, Global Head FX trading & Treasury Sales
He also says that the current markets call for revised hedging strategies and increased hedging needs for many companies:

'As a leading Nordic FX provider, we help customers with advice on how to position, based on insights from research, sales and trading - and we also help to lift FX risk away from our customers' balance sheet.'

One global FX team
Lass Højlund praises his team and the way, over the last three years, new ways have been found to collaborate and work with risk:

'I believe the Prospera feedback from our customers shows that our customers feel this change in their daily interactions with us. We now meet them as one global FX team and put the relevant specialists in front of the customer, regardless of geography. It's been a shift of culture - and culture is very hard to copy by others."

This year's award spans Danish, Swedish and Finnish first places, whereas in Norway, we came out as number two.
About Prospera
Prospera collects feedback from large companies and institutions across the Nordics who rate their preferred banking partners.
Learn more