Kojamo is Finland's largest private residential real estate investor with more than 38,667 apartments worth 8.7 billion Euro.

Sustainability is an integrated part of Kojamo's DNA and their vision is to create better and more energy-efficient urban housing.

"Sustainability is a very important part of our company and we have set several sustainability targets. The first one is that we want to achieve carbon neutral energy consumption for our property portfolio by 2030. The second is that we have set targets in line with eight of the seventeen United Nations Sustainability Development Goals," Erik Hjelt, CFO at Kojamo, explains.

Moreover, Kojamo has integrated sustainability into their financial market operations and the financing of the company, which has brought many benefits.

"Last year, we launched our green finance framework, and the background here is that we want to combine our strategy, sustainability work and financing. And of course, it doesn't hurt that green financing seems to be less expensive than so-called 'brown' financing," Erik says.

Fusing finance and sustainability
Danske Bank has supported Kojamo with their Green Finance Framework. This enables Kojamo to mobilize debt capital to promote sustainable housing by linking their finance to key targets related to carbon neutrality, climate change mitigation, energy efficiency, and recycling opportunities.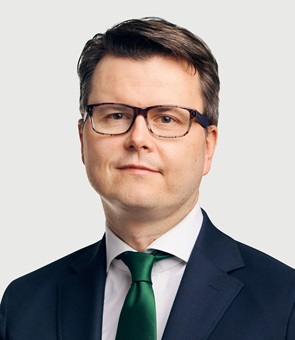 "Kojamo has clear sustainability targets, including a goal of achieving carbon-neutral energy consumption of their property portfolio and a target to recycle most waste generated during construction and renovation of buildings. We are delighted to have helped them establish their green finance framework. With the framework, Kojamo can use green bonds, green loans and other green debt instruments to finance for instance energy improvements of their existing property portfolio as well as invest in new buildings with high energy performance," says Samu Slotte, Global Head of Sustainable finance at Danske Bank.
When asked why Kojamo chose Danske Bank for the green finance framework, Erik Hjelt says:

"What made the difference was that we were really impressed how in detail and how in practice representatives from Danske Bank knew actually green products, green finance frameworks in general and second opinion providers. Danske Bank has helped us in this journey," says Erik Hjelt.

Read more about Kojamo's Green Finance
Sustainable finance solution
Danske Bank has provided Kojamo with a revolving credit facility of 75 million Euro, where the interest rate is tied to the company's sustainability KPIs. In addition, Danske Bank has supported Kojamo with structuring their Green Finance Framework and acted as a lead manager on the company's green bond issues in both 2021 and 2022 totalling 650 million Euros.
12b2d969-9648-4611-8a14-a99062e03e20