In 2018, Danske Bank established its Green Bond Framework to support the mobilisation of debt capital to sustainable and environmentally beneficial purposes. Since then, Danske Bank has provided more than 37 billion Danish kroner in green loans.

New framework broadens the scope of activities
The world faces an existential challenge in fighting climate change. As Denmark's largest bank and one of the largest financial institutions in the Nordics, we have both the responsibility and financial ability to make a difference - not only for our more than 3.3 million customers, but also for the societies we are a part of.

By providing green loans to our corporate customers, we help them finance projects with a clear environmental impact – examples of projects include wind power parks and plastic recycling plants.

Now, Danske Bank is updating its framework and renaming it the 'Green Finance Framework' to emphasize the extended scope of activities to be financed by issuance of green bonds.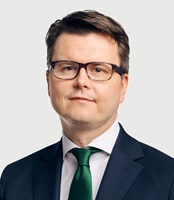 "Through the updated Green Finance Framework, we will continue to support our customers in their sustainability transition on an even broader front through our green lending activities", says Global Head of Sustainable Finance at Danske Bank, Samu Slotte.


More projects in scope
The green loan categories in the framework have been broadly aligned with the Technical Screening Criteria for substantial contribution in the EU Taxonomy Delegated Act on Climate. However, the updated framework also includes green loan categories that are either not yet covered by or diverge from the EU Taxonomy.

"It is important for us that our Green Finance Framework facilitates financing of a wide range of investments needed for the Nordic societies to meet their ambitious environmental objectives. Thus, our framework has some deviations from and additions to the still developing EU Taxonomy" Samu Slotte explains.

Among the new projects in scope are for example manufacture of green hydrogen and green hydrogen-based synthetic fuels.

The external third-party provider Sustainalytics has verified that the eight Green Loan categories are recognised by ICMA Green Bond Principles and that in their opinion the eligibility criteria are expected to lead to positive environmental impact and advance the UN Sustainable Development Goals