Europe is on its way to become carbon-neutral, and with funding programme NextGenerationEU, the European Union (EU) will invest more than EUR 800bn in building a greener and more digital and resilient Europe after the coronavirus pandemic.
The EU Commission seeks to raise 30 percent of the NextGenerationEU funds through green bonds, which, among other green categories, will finance energy efficiency construction, clean energy and climate change adaptation.
As the first Nordic bank, Danske Bank has been selected as Joint Lead Manager in connection with the issue of the EUR 6bn 20-year NextGenerationEU green bond.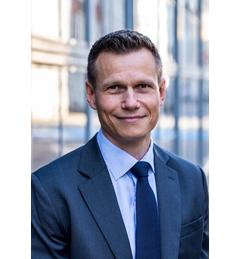 "As a key driver of the green transition and the largest green bond issuer in Europe, the EU is a priority issuer for our business - not least given the strong demand for green bonds we see from especially our Nordic investor base. We are very pleased to continue our collaboration with the EU and honoured to be appointed a central role in the issue of their second NextGenerationEU green bond. We greatly appreciate the support shown from all investors and trust that this important transaction underscores our focus on seamless collaboration across our sales, trading, research and DCM teams,"
says Nicolai Platen Rasch Larsen, Global Co-Head of Rates & Credit.

The proceeds from the bond will increase green investments and thereby move Europe one step closer to becoming the first climate-neutral continent in the world.

High interest from investors
The new green bond was met with great interest from investors and demand exceeded EUR 78bn with almost 500 orders placed in the book. This enables the EU to borrow on advantageous financial terms as the issue size of EUR 6bn was 13 times covered by the total order book volume. In particular, the transaction received strong support from investors motivated by the Green Bond format, accounting for over 70% of the allocations.
In the NextGenerationEU Green Bond framework, you can read more about the green categories and projects that will be financed by the green bond.
0dd6bb3f-d6cd-4c3c-be23-de5c29cde8cb