Swedish retail giant H&M has been garnering awards for its sustainability initiatives, and it is ranked number 11 out of 500 companies in Newsweek's Green Ranking, which surveys and evaluates how good companies are at integrating sustainability into their business. See Pernilla Halldin, Head of Public Affairs at H&M, explain how they work with sustainability - video below.


The textile industry emits more CO2 than air travel and the shipping industry combined, and the textile industry's business model has in the past merely focused on launching trends and creating additional consumption.

All this means that the climate debate is a particularly critical issue for the fashion industry, so H&M's response to this challenge can serve as a source of inspiration not only for our largest customers but also for us as a bank. As Denmark's largest bank and as a major bank within the Nordic region, Danske Bank also has a specific responsibility towards the societies that we are part of.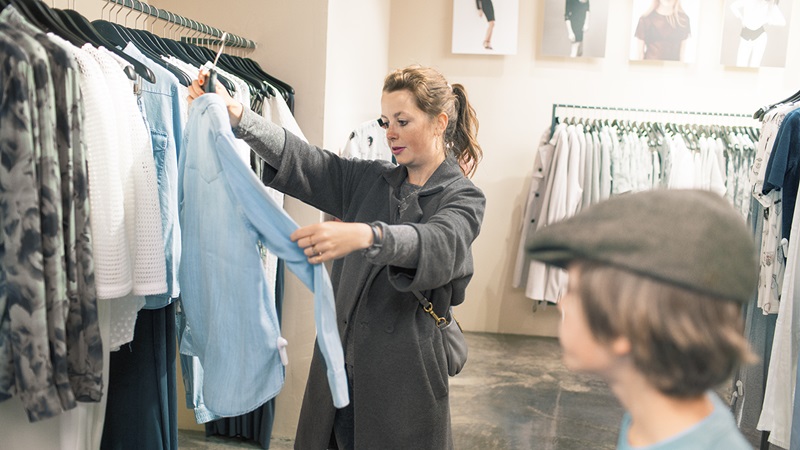 "Danske Bank supports the transition to a more sustainable economy, and we're keen to embrace companies that have high ambitions within this area. Our own ambition is for sustainability to become an integrated part of all of our investment and lending processes, and an integrated part of the way we create a workplace. We also want to continue launching new green initiatives that are beneficial to our customers – the most recent representations of which include our launch of new frameworks for green loans and green bonds and the introduction of new financing principles for the shipping industry."

Jeanette Fangel
Head of Societal Impact & Sustainability, Danske Bank
The vision at H&M
H&M's vision is to use sustainable materials exclusively by 2030 and to transition to 100% circular production, meaning that the entire production chain has to rethink how every raw material can be reused.

When Pernilla Halldin, Head of Public Affairs at H&M, recently participated in a conference on climate change and sustainability for our Corporate & Institutions customers, she also stressed the importance for companies to listen and take inspiration from other companies, from society at large, and not least from their customers:


f2a50919-00090258-bf831504