Last week's green bond issuance from German Commerzbank got Nordic investors hooked beyond expectations, as the second largest participating region. The issuance underlines an increasing investor demand for supporting the green transition of society.


Last Wednesday, Commerzbank issued their EUR 500m non-referred senior green bond – their second green bond issuance since their first in October 2018, with Danske Bank being joint bookrunner, thereby helping facilitate a strong engagement with investors.


Nordic investors hooked on the green transition
Building on Commerzbank's green bond framework, proceeds from the bond will be used to finance loans for onshore and offshore wind projects and solar projects in Germany, other European countries and North America, with an overall ambition to help avoid CO2 emissions of around 850.000 tons per year.

The prospect of supporting the green transition of society attracted a large number of investors with an orderbook eight times oversubscribed - especially many Nordic investors: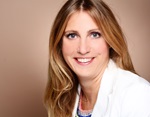 "Sustainability is a cornerstone in Commerzbank's business, and within the recent years, they have significantly expanded their financing for renewable energy projects. The green bond gives investors a much-coveted opportunity to support the sustainable transformation of society," says Karin Heydorn, Director in Financial Origination in Danske Bank, who was leading the transaction.
She adds:
"Commerzbank had high expectations in terms of penetration into the Nordic region, but it is still remarkable that the Nordic distribution was 18%, and that Nordics are 5% above Germany on a German home market."

Sustainability hardwired into the Nordic economies
There is good reason for Nordic investors to commit to green, even in spite of a global economic crisis, Edward Derry Hubbard, Co-Head of Rates and Credit in Danske Bank, explains:


"In the Nordic countries, sustainability is increasingly hardwired into the regulatory system and political discourse, and supporting the green transition is highly incentivized. As an example, Sweden has strict guidelines in terms of the investments from the state and local pension funds in relation to CO2 emission reductions."
He adds:

"Commerzbank has done a lot to become a leader within sustainability, and it is fantastic to see their commitment to issue green bonds on a regular basis."
Fact box: Investor Oerview
Over 75% of the bonds were allocated to dedicated green investors and portfolios

Green (Dark)

60%

Green (Medium) 13%

Green (Light): 5%

Not Green: 22%